Skeletal Chicken
Edit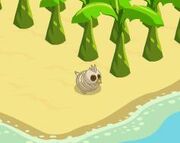 For the '09 Halloween event, Meteor games added their first seasonal animal.
It is, as the name implies, a skeletal chicken. It lays candy eggs that sell for 20 c each.
For the '09 Thanksgiving event, Meteor games added their second seasonal animal. It is, simply a turkey, but with a nice surprise it comes pre-stuffed! Once a day you can harvest its single item, stuffing which sells for 125c.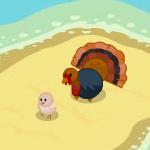 For the '09 Advent Calendar event, Meteor Games added a Wild Goose
.

Ad blocker interference detected!
Wikia is a free-to-use site that makes money from advertising. We have a modified experience for viewers using ad blockers

Wikia is not accessible if you've made further modifications. Remove the custom ad blocker rule(s) and the page will load as expected.