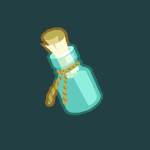 All the Island News you can get condensed into a single spot! This wiki's editors have put in additional links to articles they think you may find useful with each news post. All the news is intermixed, so Game news posts are ones obtained from the application wall or the in-game news. Patch notes are a combination of bug fixes and a summary of new feature releases and are posted on the forums and discussion boards. Special announcements are ones made by MGT on the discussion boards or forums. Wiki News is news relating to the wiki itself.
If you do not see the latest news, you may just need to refresh the page. (Do not use your browser's refresh button, use the refresh link on the sentence preceding this one.)
Remember that in order to view the complete post, you will need to click on the title of the post you wish to read.
Comments are welcome, but keep the party polite and remember: we are not the makers of the game! Only the community.
If you want to view only a specific type of news, this navigation box will direct you to it:
News
Upgrade your barn to the maximum level and you can get your farmyard friends into the Halloween spirit with our spooktastic new Haunted Barn. It increases your animal limit by two and you can put it into storage at the end of the season ready for next year. Maaaavellous! http://bit.ly/MGIP102210

Read more >